A Bounty of Goodness: The Cherokee Indian Fair, Oct 6-10
10.2.2015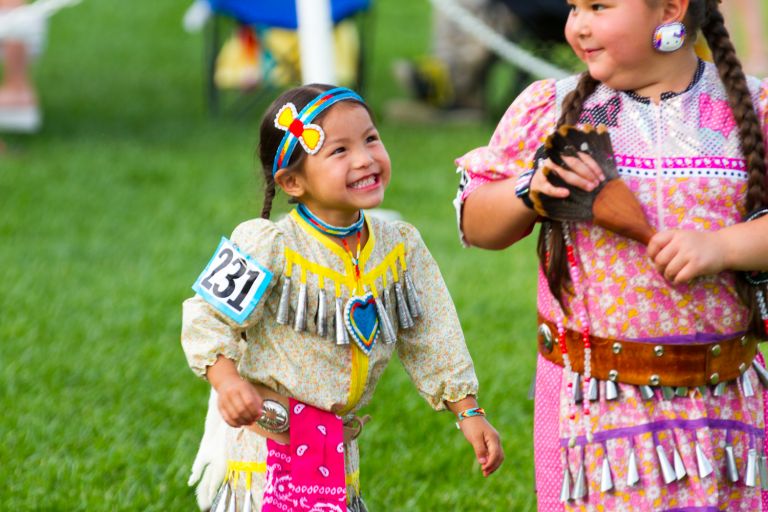 Fall is a special time in Cherokee, and there's no better way to celebrate the change of season than by going to the Cherokee Indian Fair. For over 100 years now, the Indian Fair has brought the community together to enjoy the harvest festivities. In addition to food, agricultural competitions, rides, and games, there's a little something for everyone, including authentic music, art, dance, and cultural demonstrations like archery, blowgun, and stickball.
Schedule of Events
As with previous Indian Fairs, each day of the Cherokee Indian Fair has a special theme. Tickets are available for purchase at the gate for $10. Children ages 5 and under are admitted for free.
Tuesday, October 6th, is Parade Day, with tribal entities, athletic teams, school bands, and other local Cherokee groups marching in an hour-long procession through town. Spectators are welcome to bring chairs. Following the parade, the gates to the Fairgrounds will open to the public at 6pm, starting with an opening ceremony by the Principal Chief, Vice Chief and members of the tribal council.
Wednesday, October 7th is Children's Day, one of the busiest days of the Fair, with thousands of children enjoying a host of kid-friendly activities with their families, including games and carnival rides. A Little Miss Cherokee Pageant will also take place on that day, as well as youth stickball games.
Thursday, October 8th, is Elder's Day, with music and entertainment as well as traditional Cherokee meals. It's an important part of Cherokee culture to honor the elders, as well as the youth, because they are the most important age groups to preserve the culture.
Friday, October 9th, is Veteran's Day, honoring the brave men and women who have served this country. In the evening, the popular bluegrass quintet, Mountain Faith, will perform at 6 pm.
Saturday, October 10th, is Community Day, with a special musical performance by award-winning country singer Erica Nicole. The Georgia native has the distinct honor of being the first female on an independent label to land three consecutive Top 20 records on the MusicRow Country Breakout Chart.
Steeped in History
While the Indian Fair has changed with the times since it was first documented in 1912, its roots are even older than the 103 years it has been recorded. There was a time in history when every village in Cherokee had ceremonial grounds that were used for dance, entertainment, and ceremonies. Ever since the turn of the century, the Cherokee Indian Fairgrounds, which sit along the Oconaluftee Indian River, has been the official site for the the fall fair. Come be a part of this historical gathering and let it become a part of your family tradition.
Featured Points of Interest
---
Next Post »
« Previous Post
&nbsp